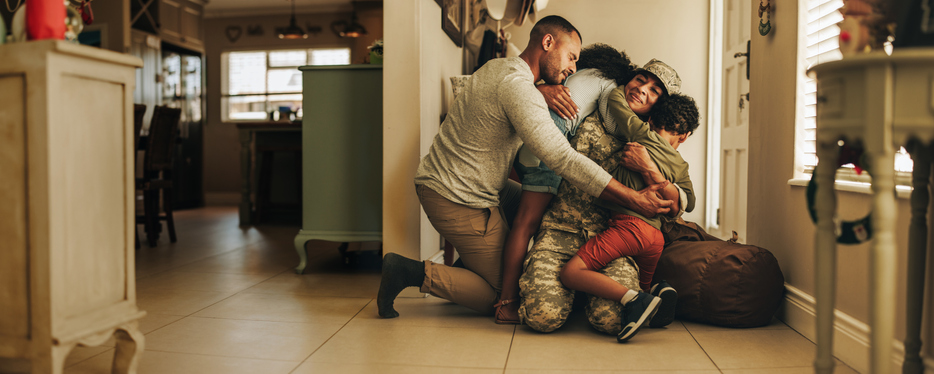 Red Shirt Friday is a movement that encourages people to wear red on Fridays to show their support for the troops. As an organization, Red Shirt Friday sells red apparel that people can wear on Fridays to show that they support the troops. The good news about purchasing red apparel from Red Shirt Friday to show your support for the troops is that we donate at least 80% of proceeds from all of our purchases to organizations that directly support the troops.
Keep reading to learn more about the organizations that Red Shirt Friday gives to that are out here supporting our troops.
Active Valor
Active Valor is a non-profit run by combat veterans. Based in San Diego CA, this organization is dedicated to giving veterans a new purpose by linking them up with children of our nation's fallen heroes to serve as mentors.
Patriot PAWS
Patriot PAWS is another great group. They are an accredited member of Assistance Dogs International (AD) and provide service dogs to veterans. Each dog is trained to meet the specialized needs of the recipient and the goal is to increase the individual's self-sufficiency.
Workshops for Warriors
Another great organization that Red Shirt Friday supports is Workshops for Warriors. This organization trains and educate veterans in machining skills so that they can join the modern industrial and advanced manufacturing workforce after their time in the military ends.
Our Military Kids
Our Military Kids is a 4-star charity that provides unique benefits to military families. The organization covers fees associated with STEM, fine arts, athletics, and tutoring programs for children while their parents are deployed or recovering from an injury. To date, they have awarded close to 60,000 grants to children of service members and veterans, totaling almost $24.5 million in support.
Shop at Red Shirt Friday to help support the troops!
At Red Shirt Friday, we are proud to support the troops. That is why we donate our proceeds to amazing organizations that make a direct impact on the lives of past and present members of the military. From Active Valor and Patriot PAWS to Workshops for Warriors and Our Military Kids, we are proud to support these amazing organizations. If you want to secure some amazing red apparel and support our troops, shop at Red Shirt Friday today!
To learn more about the reliable and quality RSF apparel and products that we offer, visit us on the web at Red Shirt Friday.