The concept behind the Red Shirt Friday movement is simple – wear a red shirt every Friday to show that you respect and support our troops and veterans. Throw your politics out the door for a moment; the selfless acts of our military personnel have protected our rights and freedoms since the birth of this great nation. RSF was developed as a way for American citizens to show their support and appreciation for the sacrifices that our troops are making and our veterans have made.
The launch of RedShirtFriday.com is the beginning of our journey. As a non-profit 501(c)(3) organization, we want to provide an opportunity for people to make a difference in the lives of service members across the country. Every time authentic Red Shirt Friday merchandise is purchased, the proceeds go directly to one of our pre-approved charitable organizations. Along with our own philanthropic endeavors, we partner with various leading charities and organizations in the military and veteran sector each year in an effort to help out as many service members as possible.
Rest assured, we will hide nothing from our supporters and will remain transparent in all of our operations because at the end of the day, this movement would be nothing without the support of you, the American people. We want you to look at this movement as a way that YOU can make a difference. If you have any further questions, suggestions, comments, or concerns, please do not hesitate to contact us below. Join the RSF movement today and help us make this goal a reality.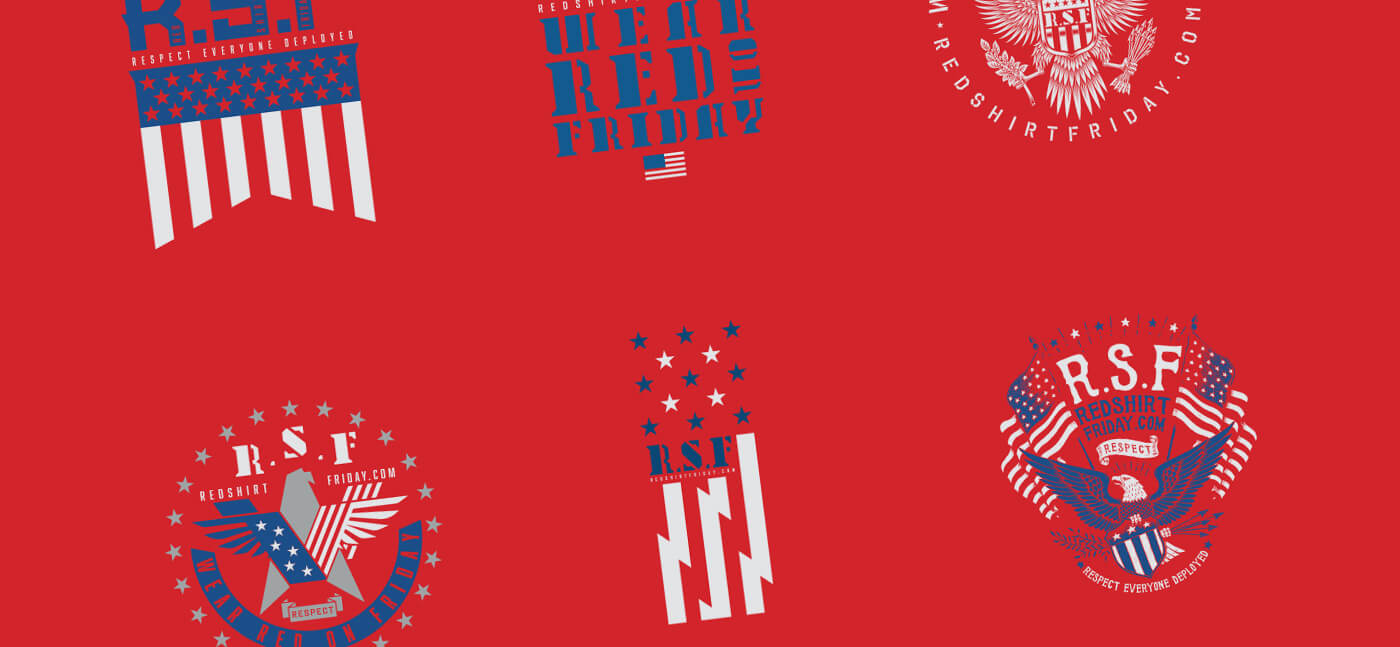 RSF is Proud to Support These Organizations