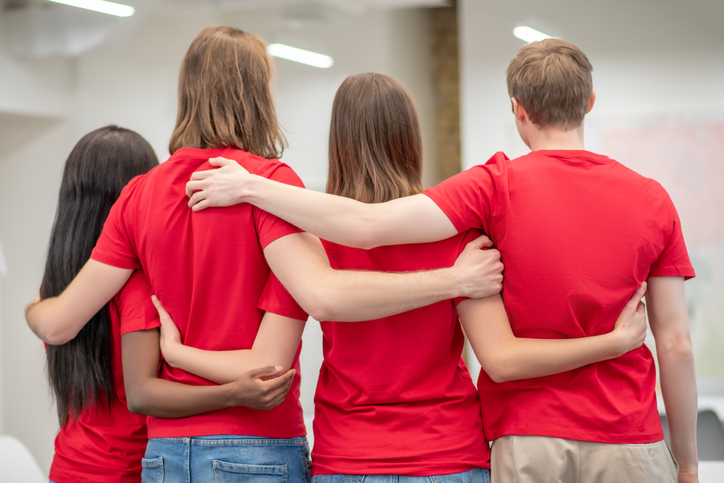 America's troops risk their lives and make sacrifices to protect our freedoms. Some of them even make the ultimate sacrifice. As a way to show support, we are spreading the word about the Red Shirt Friday movement. But what is it? Keep reading to learn more about Red Shirt Friday and how you can show your support for our troops.
What is the Red Shirt Friday movement?
Red Shirt Friday is a movement designed to show support for the troops. It encourages individuals to wear red to show their support for the troops and let them know that their sacrifices are appreciated. As a company, Red Shirt Friday sells red apparel that you can wear on Friday to support our troops!
Is Red Shirt Friday a charitable organization?
Red Shirt Friday is a non-profit 501(c)(3) organization that provides an opportunity for people to make a difference in the lives of members of our military. Not only do we have philanthropic endeavors that we undertake, but we also donate proceeds to some great organizations that make a direct impact on the lives of current and past members of the military.
Who does Red Shirt Friday donate proceeds to?
Red Shirt Friday donates at least 80% of our proceeds to some great charities. These four hand-picked charitable organizations include:
Active Valor
Patriot PAWS
Workshops for Warriors
Our Military Kids
We are always looking for other great organizations to partner with. Please reach out if you want to partner with us or know of another great organization serving our troops.
If you want to show your support for the troops, shop Red Shirt Friday's inventory today!
Now that you know about Red Shirt Friday and how we support our troops, are you looking for how you can get involved? It is simple! All you need to do is shop our inventory online. We offer men's and women's apparel and headwear that you can sport on Fridays to show that you support our troops. If you are ready to shop for what we have to offer, visit our online store.
To learn more about the reliable and quality RSF apparel and products that we offer, visit us on the web at Red Shirt Friday.