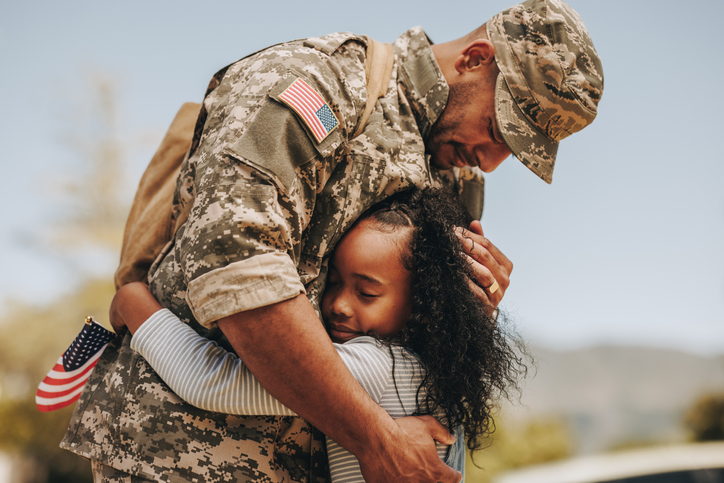 Are you wondering how you can support our troops? If so, you are not alone! There are many people that are looking for ways to give back to the members of our military to thank them for the sacrifices they make. The good news is that Red Shirt Friday is here to help! We are proud to give back to our troops. Keep reading to learn more about how Red Shirt Friday supports the troops and how you can be a part of our mission!
We Donate Funds to Support Them

Did you know that we donate at least 80% of all proceeds from our sales to organizations that are making a direct impact in the lives of our service members past and present? It's true! We are proud of the work that these organizations do and are happy to support them.

We Spread Our Message of Support Far and Wide

Another way that we give back to the troops is to spread our message of support across the country. We know the sacrifices that our troops make, which is why we work so hard to get people across the country to wear red on Fridays to show their support.

We Actively Engage with the Community Through Partnerships

Red Shirt Friday also engages with the local communities through partnerships. We work with businesses to corporately brand Red Shirt Friday so they can get their employees involved in the movement.
Show your support for the troops by shopping at Red Shirt Friday!
Red Shirt Friday is an organization that is always working to give back to the troops. Not only do we spread our mission of wearing red to show support for the troops from coast to coast, but we also donate at least 80% of our proceeds to organizations making a direct impact on the lives of our troops, past and present. If you want some quality and affordable red apparel to wear on Friday to show your support for the troops, and you want your purchase to directly support servicemembers, shopping at Red Shirt Friday is your best option! So, what are you waiting for? Check out what we have to offer at Red Shirt Friday and make your purchase today!
To learn more about the reliable and quality RSF apparel and products that we offer, visit us on the web at Red Shirt Friday.