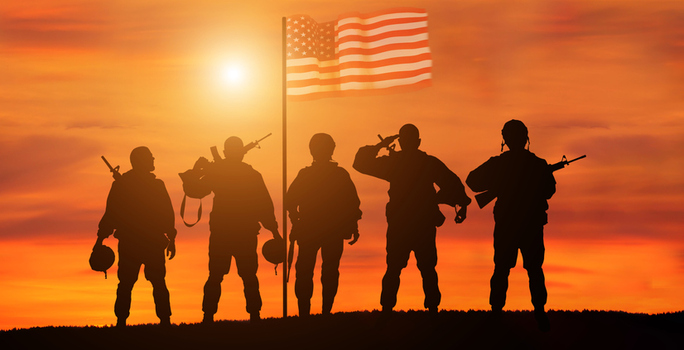 The past and present members of our military are selfless and brave, risking their lives to protect our country and our freedoms. It's understandable that you would want to show your support for our troops and Red Shirt Friday can help with that. Not sure what Red Shirt Friday is or how we can help you show your support? Keep reading to have all of your frequently asked questions about Red Shirt Friday answered!
What is Red Shirt Friday?
Red Shirt Friday is a movement that encourages individuals to wear the color red to show their support for our troops. At RedShirtFriday.com we sell red shirts and other apparel that you can proudly wear on Fridays. We also do not just sell shirts and apparel, we donate at least 80% of our proceeds to charities that are working directly to make an impact in the lives of past and present service members.
What charities does Red Shirt Friday donate to?
At Red Shirt Friday, we put politics aside and choose charities that are making a direct impact in the lives of our military members past and present. Currently, we donate proceeds to Active Valor, Patriot PAWS, Workshops for Warriors, and Our Military Kids.
Where are Red Shirt Friday products made?
At Red Shirt Friday we take pride in supporting our country and that is why all of our products are made right here in the United States! But don't worry, we can still ship internationally!
How long does it take to get an order delivered?
How long it takes for an order to get delivered depends on where you are. Orders from the United States are typically processed and delivered in 5 to 7 days. Overseas orders can take anywhere from a week to 16 days depending on customs.
Shop the Red Shirt Friday inventory today to show your support!
There you have it, your most frequently asked questions about Red Shirt Friday are answered. Hopefully, you have a better idea of who we are and what we are about. Now, if you are ready to show your support for the troops and purchase some awesome apparel to wear on Fridays, visit our online store! Remember, all of our products are made in the U.S.A. and whatever you purchase, at least 80% of proceeds go to our charitable partners.
To learn more about the reliable and quality RSF apparel and products that we offer, visit us on the web at Red Shirt Friday.