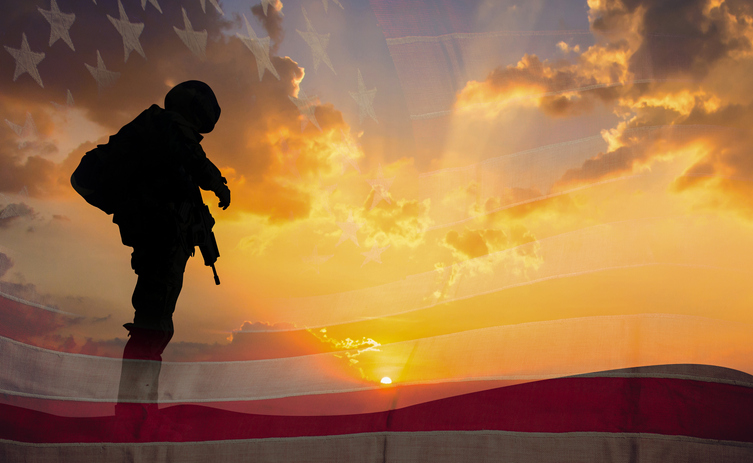 Red Shirt Friday is a movement that encourages people to wear red apparel to show their support for the troops. On our website, we sell red apparel—even corporately branded apparel—and donate our proceeds to organizations that make a difference in the lives of past and present members of the military. Active Valor is one of the organizations that we are proud to support. Want to know more about the organizations that we support? Keep reading to learn more about Active Valor and how you can be a part of our mission!
What is Active Valor?
Active Valor is a 501(c)(3) non-profit organization that is run by combat veterans. Based in San Diego CA, Active Valor is dedicated to providing a new purpose to veterans. They do this by pairing them as mentors to children who have lost a parent to military service. Designed by a former Navy SEAL, Active Valor allows veterans to pass along their skill set to children that no longer have access to it. The pairs utilize teamwork and problem solving to overcome obstacles and complete their missions.
How does Red Shirt Friday support Active Valor?
Red Shirt Friday supports organizations that do great work for our troops. We support Active valor by donating proceeds from purchases made on our site, and donations made directly to us. We support 4 different charities and donate at least 80 percent of our proceeds to them. We are proud to support Active Valor and all of the amazing work that they do.
Support Active Valor with a purchase from Red Shirt Friday!
At Red Shirt Friday, we are honored to help support Active Valor by directing our proceeds to the organization. Active Valor is an amazing organization that is not only helping the children of our fallen heroes but also provides a new purpose for veterans exiting the military. Any purchase made at Red Shirt Friday will have proceeds donated to Active Valor so feel free to start shopping! Want to learn more? See what items we have to offer on our website at Red Shirt Friday.
To learn more about the reliable and quality RSF apparel and products that we offer, visit us on the web at Red Shirt Friday.