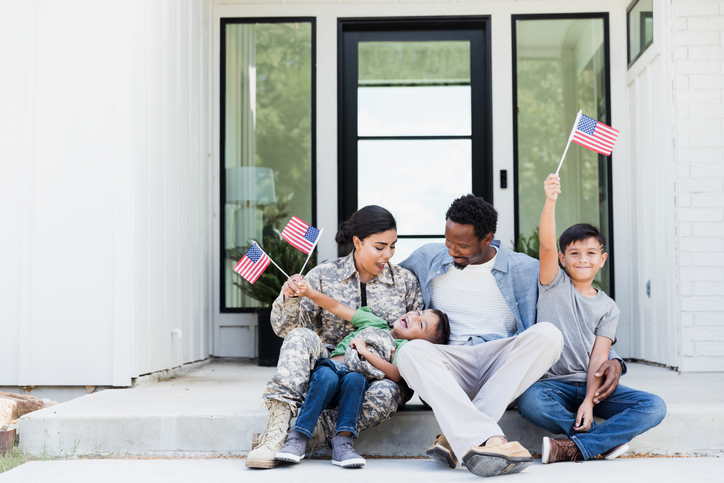 Are you wondering how you can give back to the military and show your support for their sacrifice? Wearing red apparel from Red Shirt Friday on Fridays is a great way to do just that! And, you can rest assured that your purchase will help provide physical support for the troops as well. Not sure how? Keep reading to learn more about how Red Shirt Friday supports the troops and how you can be a part of our mission!
We Donate Proceeds From Our Sales

Did you know that Red Shirt Friday donates at least 80 percent of our proceeds to organizations that directly support past and present members of the military? The current roster of amazing organizations that we support include Active Valor, Patriot PAWS, Our Military Kids, and Workshops for Warriors.

We Spread Our Message of Support

Another way that Red Shirt Friday supports the troops is by spreading our message. We know how hard the members of the military work and that it often feels like those efforts are in vain. That is why we work to spread our message and encourage people to wear red on Fridays to show the troops that they are loved, supported, and appreciated!

We Actively Engage with the Community Through Partnerships

Red Shirt Friday also engages the community through partnerships. We partner with local businesses to get corporately branded Red Shirt Friday apparel that their employees can purchase and wear on Fridays to support the troops.
Show your support for the troops by shopping at Red Shirt Friday!
Red Shirt Friday is proud to support our troops in a variety of ways. Not only does wearing our red apparel on Friday project a message of support to members of the military, but proceeds from your purchase go directly to supporting the troops past and present and their families. If you are looking to show your support for the troops, purchasing Red Shirt Friday apparel and wearing it on Fridays does the trick. So, what are you waiting for? Check out what we have to offer at Red Shirt Friday!
To learn more about the reliable and quality RSF apparel and products that we offer, visit us on the web at Red Shirt Friday.