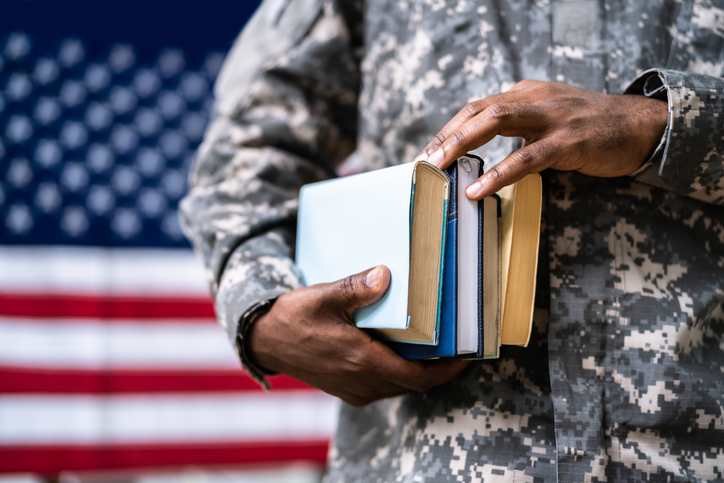 Red Shirt Friday encourages people to wear red on Fridays to show their support for the troops. The members of our military make sacrifices day in and day out to ensure our freedom and the purpose of Red Shirt Friday is to show them that we are all behind them and appreciate everything they do. If you want to join the Red Shirt Friday movement, you can purchase stylish and affordable red apparel from our website and know that your purchase is making a difference and helping to support the troops. Keep reading to learn more about how Red Shirt Friday supports the troops and how you can be a part of our mission!
We Donate Our Proceeds to the Troops
At Red Shirt Friday, we do not just pocket all of the proceeds from sales. We donate at least 80% of all sales to organizations that directly support the troops. By doing this, we can ensure that troops are supported in two ways. The first is by seeing a wave of red on Friday so they can be reassured that their sacrifice was not in vain. The second is that by donating proceeds to charities that work with the troops directly, we can help make a difference in their life.
We Support Great Organizations
Red Shirt Friday supports amazing organizations that work directly with the troops. These include Active Valor, Patriot PAWS, Workshops for Warriors, and Our Military Kids. We are proud to partner with these organizations and donate our proceeds because they make a direct impact in the lives of the troops and their families.
Our Products Are Made in the U.S.A.
At Red Shirt Friday, all of our products are also made in the USA. That means that you can rest assured your purchase is going to support American workers! It's the cherry on top of the cake.
Help support the troops by shopping at Red Shirt Friday!
At Red Shirt Friday, your purchase supports the troops in a variety of ways. We donate over 80% of our proceeds to organizations that are making a difference in the lives of our troops. And, by wearing our apparel on Fridays, you can show our troops that you support them and honor their sacrifice. Plus, our products are made in the U.S.A. so you can rest assured that you are getting quality red apparel. What are you waiting for? Shop our inventory today at Red Shirt Friday!
To learn more about the reliable and quality RSF apparel and products that we offer, visit us on the web at Red Shirt Friday.