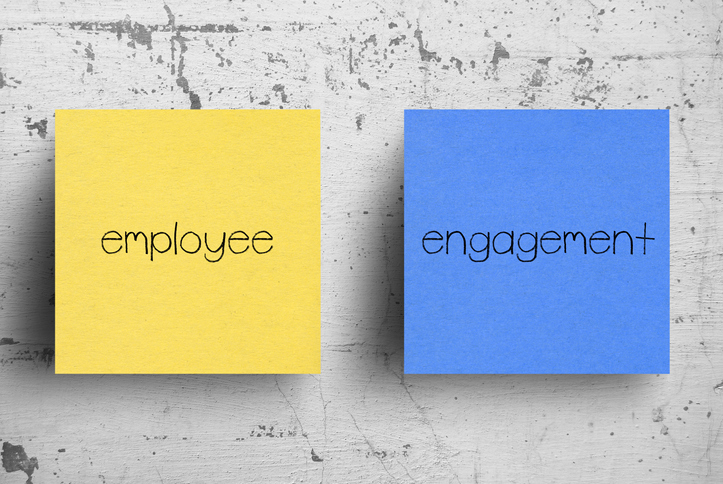 Establishing a strong company culture and increasing employee engagement are essential for any business these days. If you need to keep your employees engaged or increase engagement overall, there are several action steps that you can take. Wondering how to boost employee engagement? Keep reading to learn more about how you can increase employee engagement and how Red Shirt Friday can help.
Reward Great Performance

One of the best ways to boost employee engagement is to reward great performance. That can be as simple as recognizing employees when they do a great job or offering other tangible rewards like bonuses, lunches for the office, or extra vacation days. By showing your employees that their hard work is appreciated, you can boost engagement and morale.

Conduct Employee Engagement Surveys

Another way to boost engagement is to conduct a survey and see what your employees actually think about the subject. The trick here is that you cannot just conduct a survey and then do nothing. You need to share the results and be transparent, and also announced how you are going to consider their thoughts and roll out plans to address issues.

Volunteer As a Team or Support a Great Cause

Employees also like to know that you are committed to the community. To give back, consider volunteering as a company or supporting a great cause like Red Shirt Friday. Red Shirt Friday is an organization that encourages people to wear red on Friday to show their support for the troops and we donate at least 80% of proceeds to organizations that work directly with the troops.
Increase your employee engagement by partnering with Red Shirt Friday to support our troops!
Are you looking to partner with Red Shirt Friday for branded apparel so that you can boost employee engagement? If so, you are not alone! Many businesses partner with us because they see the vast benefits, including:
Donations to a Great Cause
Increased Employee Morale
Marketing and Exposure
Tax Deductions
If you would like to boost employee engagement while supporting past and present military members, Red Shirt Friday can help. Give us a call today at (714) 559-3063 to discuss your options and see how we can be of service to your organization with branded apparel!
To learn more about the reliable and quality RSF apparel and products that we offer, visit us on the web at Red Shirt Friday.