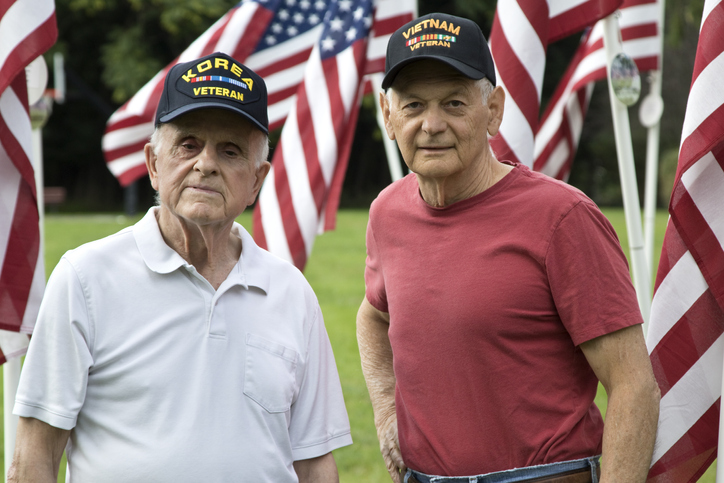 Red Shirt Friday is a movement that encourages people to wear red on Friday to show their support for the troops. The movement started in 2023 and has been spreading ever since! The good news about Red Shirt Friday is that we give back to the troops. Not sure how? Keep reading to learn more about how Red Shirt Friday supports the troops and how you can be a part of our mission!
We Provide Charitable Donations to Help Support the Troops

At Red Shirt Friday, we are proud to donate at least 80 percent of our proceeds directly to the organizations that work with the troops past and present, and their families. Organizations that we currently donate to include: Patriot PAWS, Our Military Children, Active Valor, and Workshops for Warriors. If you have another good organization in mind, feel free to reach out because we are always open to other suggestions!

We Partner with Local Businesses

Another way that we support the troops is by partnering with local businesses. This not only encourages more individuals to wear red on Friday, but also increases sales of Red Shirt Friday apparel, which boosts our charitable donations.

We Spread Our Message of Support

With all of the sacrifices that our troops make, sometimes the most important thing for them is to feel valued and supported. At Red Shirt Friday, our goal is to encourage everyone to wear red on Fridays to show that they support the troops. We are proud of this mission and work towards spreading the message of support every day.
Show your support for the troops by shopping at Red Shirt Friday!
You will be happy to know that your purchase at Red Shirt Friday does wonders for supporting the troops. Not only will wearing our red apparel on Fridays result in a physical show of support, but proceeds from your purchase will also make a direct impact in their lives as we donate to great charities. If you want to get some awesome red apparel to wear on Friday to show your support for the troops at the same time, check out what we have to offer at Red Shirt Friday!
To learn more about the reliable and quality RSF apparel and products that we offer, visit us on the web at Red Shirt Friday.