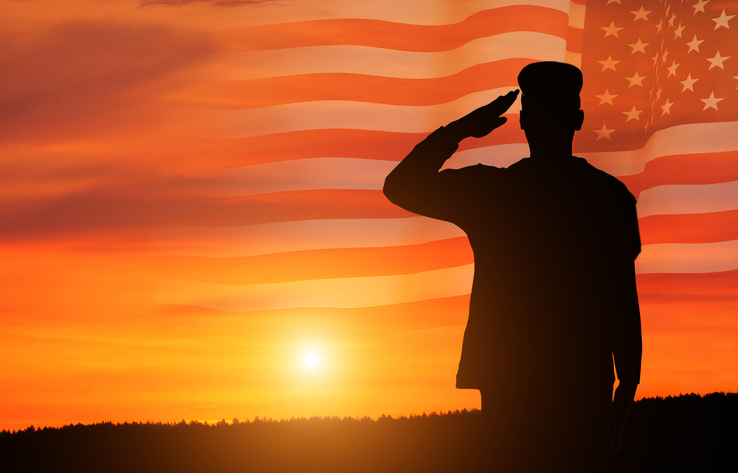 The members of our military risk their lives day in and day out to protect our freedoms and way of life. They often do this with little thanks, so it is understandable if you would like to do something to give back to the troops. The good news is that you can join the Red Shirt Friday movement.
Red Shirt Friday encourages people to wear red on Fridays to show their support for the troops. You can purchase Red Shirt Friday apparel to join the movement and rest assured that your purchase will go to supporting the troops. Not sure how? Keep reading to learn more about how Red Shirt Friday supports the troops and how you can be a part of our mission!
We Donate Our Proceeds to the Troops
Red Shirt Friday is proud to donate at least 80% of proceeds from our sales to organizations that make a direct impact in the lives of service members past and present. That means that 80% of the proceeds from every purchase goes to support the troops!
We Partner with Local Businesses
Another way that we support the troops is by partnering with local businesses to spread our mission. Businesses can get their logo on Red Shirt Friday so their employees can partake in the movement too!
We Engage with the Community
At Red Shirt Friday, we also actively engage with the community. We are proud to volunteer our time to ensure that the troops get the support and recognition that they deserve!
Show your support for and help the troops by shopping at Red Shirt Friday!
By shopping at Red Shirt Friday, you can rest assured that your purchase will make a difference. Not only do we donate 80% of our proceeds to charities that are making a direct impact in the lives of our service members, but we also sell quality apparel that you can wear to visibly show your support. From volunteering our time to donating to great organizations, you can rest assured that the team at Red Shirt Friday does everything possible to support the troops. Now it's time to do your part by checking out what great red apparel we have to offer at Red Shirt Friday!
To learn more about the reliable and quality RSF apparel and products that we offer, visit us on the web at Red Shirt Friday.